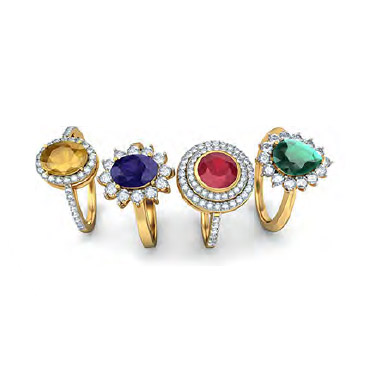 A World of Designs
Customized by You
We have over 8000 unique designs that you will fall in love with.
Our wide range of solitaires, rings, earrings, pendants, bangles, bracelets, mangalsutras and nose pins ensures that your perfect piece is waiting for you right here!
Whether it is plain gold, diamond or gemstone jewellery that you desire, we have a design to suit every mood, budget and occasion.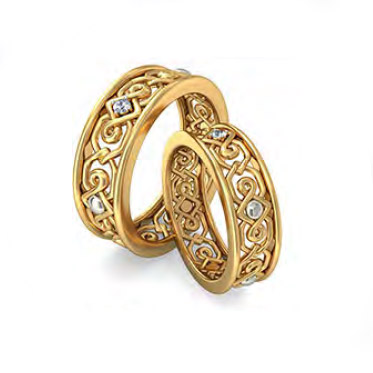 Designed to Impress
EXQUISITE DESIGNS CRAFTED TO PERFECTION WITH UTMOST CARE
We analyze prevailing jewellery trends and customer feedback carefully to bring you the best of bling.
Our in-house award-winning design team pays great attention to detail to make each piece a symbol of perfection.
Expect nothing short of impeccable craftsmanship, for we follow a made-to-order model, where each individually crafted piece goes through several quality checks before reaching your doorstep.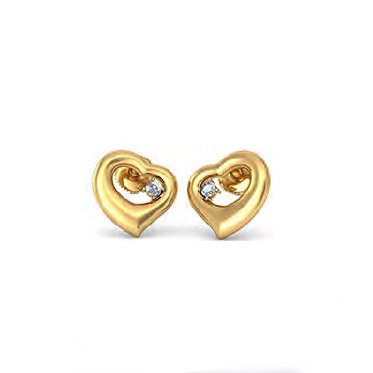 Customized by You
Decide what's perfect for you!
You have the flexibility to customize the gold type and purity before placing an order.
When buying diamond jewellery, you get to choose the diamond colour and clarity to suit your individual needs and specifications.
If your heart is set on solitaires, you can check out our array of Solitaires and craft your very own piece of solitaire jewellery.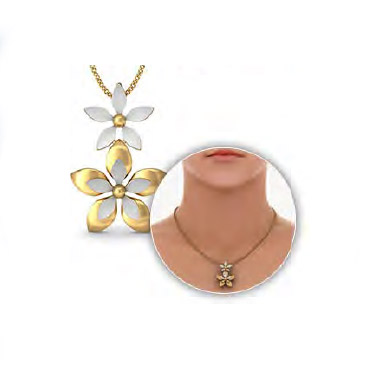 100% Transparency
What you see is what you get
Not just competitive but also honest, our prices are shown along with the
complete break-up of gold price, diamond price, colored stone price,
making charges and GST.
Each product we offer is open to scrutiny. You can view the complete
product details right down to individual weights and sizes.
Once an order is placed, we keep you updated on your order status, right from manufacturing to packaging, to dispatch and delivery.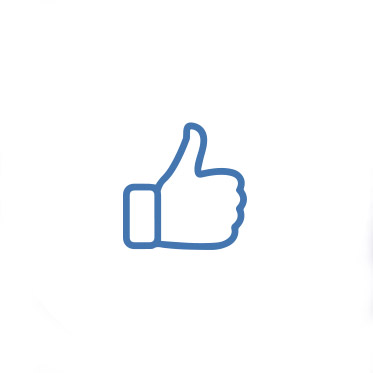 No Compromise on Ethics
A Strong code of social, environmental and business ethics
We are a socially responsible company and make sure all our diamonds
are conflict-free and obtained from legitimate sources certified by
the Kimberley Process Certification Plan.
All our jewellery is nickel-safe and hence safe for you–nickel is linked to multiple skin allergies in people.
As each order is exclusively crafted, at times there may be minor differences in the product weight. In such cases, we make sure that you're not over-charged by refunding the difference down to the last rupee.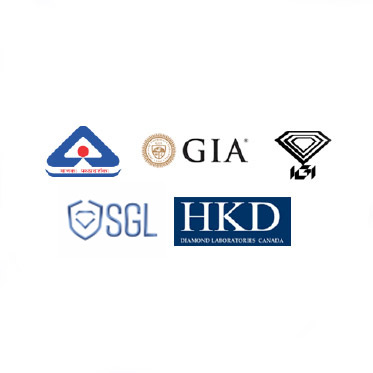 Certified Trustworthy
High benchmark of purity and authenticity
Every piece of jewellery carries the trusted BIS Hallmark assuring the purity of the gold it has been moulded out of.
The diamonds in our collections come with a certificate of authenticity from prestigious laboratories such as IGI, SGL and HKD.
All BlueStone solitaires carry a certificate of authenticity from world-renowned laboratories such as GIA and IGI.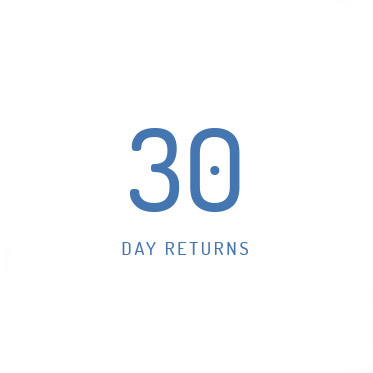 Money–Back and Exchanges a Cakewalk*
NOT SATISFIED WITH YOUR PURCHASE? GET A FULL REFUND!
Once a product is returned under our 30-Day Money-Back policy, the refund will be credited to your BlueCash account. You may choose to either make another purchase using the same or get the amount refunded to your bank account.
1. For cash on delivery (COD) orders, the refund can be processed to your bank account from your BlueCash.
2. For prepaid orders, the amount can be credited to the payment source (Credit Card/Debit Card /Net Banking) from your BlueCash.
If you feel the need to return your solitaire, you can get a full refund or exchange, within 30 days of the date of delivery, for orders within India. This is, however, subject to a value limit of Rs. 5,00,000/-.
We offer free return shipping on all resizing, exchanges, or refunds for all products within 30 days of the purchase. This is applicable to orders within India.
*not applicable on gold coins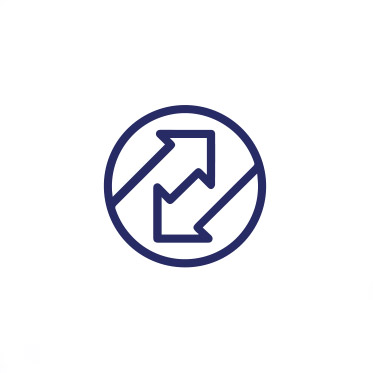 Lifetime Exchange Promise
We believe in lifelong relations
We offer a Lifetime Exchange & Buyback Policy on all purchases made from BlueStone, within India. The product, along with the original product certificate can be returned or exchanged basis its current market value, with deductions towards making charges.
We do not charge for return shipping on any returns or exchanges.
*For our lifetime exchange & buy-back policy, please click here.
*For our exchange policy on Solitaires, please click here.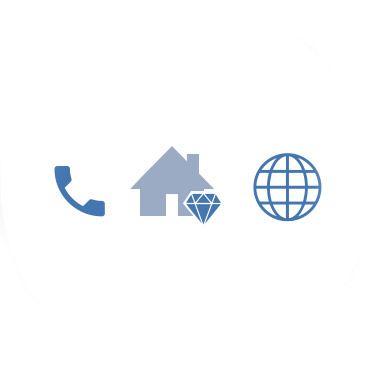 Surprisingly Convenient
We like to make you comfortable!
Our Customer Delight team goes out of its way to ensure every question is answered to a T. They look forward to assisting you through all stages of your relationship with us.
First-time online shoppers can benefit from our free 'Try At Home' service–pick the designs of your choice and our jewellery experts will visit you at your convenience for you to try them out.
Our user-friendly website and multiple payment options aim to make each shopping experience a memorable one for you.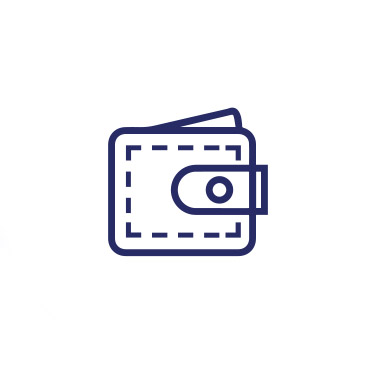 Affordability at its Best
BLING affordable as it can get!
We are in complete control of the quality of our products as we run our operations in-house. This also helps us to save big and we give you this price benefit fully!
Being an online store, we have no inventory charges–the cost thus saved reflects in our incredibly low prices.
With no middlemen involved, you'll find our solitaire and jewellery prices much lower than your local jeweller.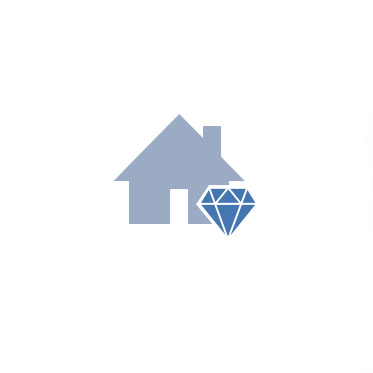 Try At Home
Try it before you buy it!
We understand the concerns of a first time online jewellery shopper and
our Try At Home service is designed to help address them.
To experience our jewellery first-hand, all you have to do is to book an appointment for our Try At Home service. One of our jewellery experts will get in touch with you and bring your choice of jewellery at your doorstep.
Presently, we offer this service in Delhi, Gurgaon, Ghaziabad, Noida, Mumbai, Thane, Bangalore, Hyderabad, Chennai, Lucknow, Kolkata, Chandigarh, Mohali and Guwahati.